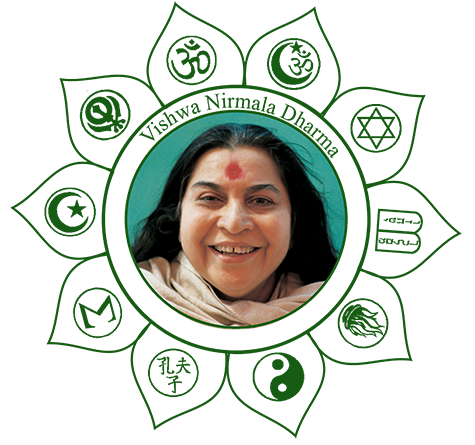 Jai Shri Mataji!
Dear Sahaja Yogi brothers and sisters,
In this 50th year of Sahaja yoga, with a feeling of joyful anticipation in our hearts we invite you all to the first online celebration of Shri Adi Guru Puja. The deep love and dedication for our Satguru, Sakshat Shri Adi Guru Shri Mataji Nirmala Devi has created strong bonds between each of us and between all of us together and our Satguru. Due to these bonds, even without seeing each other, we can collectively, as one single heart offer our deepest devotion, adoration and love to our gracious Guru and Mother, the Guru of all Gurus on this most auspicious weekend of Shri Guru Puja 2020.
On this web site you will find updates, as well as live webcast links, for all events of the Puja weekend, including all artistic programs and offering the Puja itself.
Let us join together in this ocean of bliss that our Divine Mother has created for us and offer Her this Puja with complete reverence, humility, devotion and love.
23rd of June - Watch again
Shri Adi guru Dattatreya, Turkey
1st of July
Shri Mohammed, Oman
Meditation time: 06:00 CEST (Cabella Time) | Bulgaria (Sofia) (CEST + 1) | Iran (Teheran) (CEST + 2:30) | Israel (CEST + 1) | Lebanon (CEST + 1) | Oman (Mascate) (CEST + 2) | Portugal (CEST - 1) | Romania (CEST + 1) | Russia (Moscow) (CEST + 1) | Turkey (CEST + 1) | United Arab Emirates (CEST + 2)
The evolution and blossoming of this world is only possible if our collective attention remains lovingly focused on Your lotus feet.
Our global Sahaj collective flourishes, is inspired and bases its entire existence on the splendor of our Sat Guru's divinity: our magnificent Mother, Shri Mataji Nirmala Devi.
As Your disciples, whatever the challenges in our lives; we always remember in our hearts, that we are Your children, who are as flowers, blessed with your Nirmal perfume, to spread across this world.
As with flowers, for us to be in continuous bloom, we need water, which is Your divine Paramchaitanya. With this blessing, we are threaded into a single, fragrant and unbreakable garland which will flourish for eternity in Your glory.
We humbly request You, our Sat Guru to accept this humble offering, and with it, to grant us refuge in that most holy place, where Your Lotus Feet reside.
Your loving disciples from all over the world.
On the auspicious occasion of Shri Adi Guru Puja, it is possible to offer a donation to Our Divine Mother and Sat Guru, for the satisfaction of our self. We can contribute to the work in-progress for renovation of the Castle and of the Nirmal Temple. It is possible to donate directly to the Shri Mataji Nirmala Devi – Sahaja Yoga World Foundation, with the object: "Donation for renovation work Castle and Nirmal Temple"